Internet of Things (IoT) - Internet of Things - is an extremely popular term in today's digital age. IoT is envisioned as an ecosystem that can enable connected technologies to link and synchronize everything with each other. To put it more clearly, the IoT is a network of 5G-enabled smart devices that uses processors, sensors and artificial intelligence to send, analyze, and operate based on data collected from the environment. operate.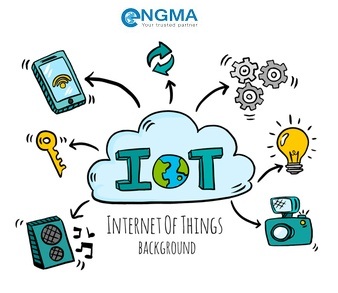 The home remote control enhances comfort and security
IoT will revolutionize housing in Vietnam by helping people reduce time for everyday tasks, as well as bring more convenience. With the proliferation of IoT smart devices remotely controlled via phones or tablets, refrigerators will be able to notify homeowners that their products are about to expire, while air-conditioning The air can be controlled with just one click, even when you're out of the house.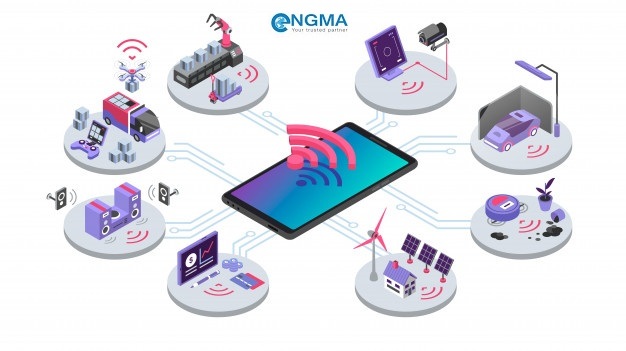 information from people, simultaneously connect providing devices, analyze data in real time to improve the quality of public services. plus. These utilities include the ability to upgrade management in transportation systems, power plants, waste management, crime detection and more.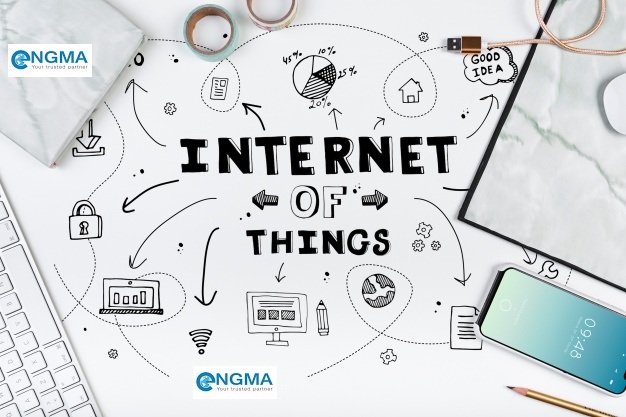 Manufacturing industry turns a new page
In Industry 4.0, 5G IoT technology will redefine mechanics and develop automation mechanisms. The rise of smart factories where robots, artificial intelligence (AI), cloud computing, and data analysis systems are closely linked to manufacturing and logistics processes, helping to increase productivity , reduce costs for the production process.
KT Engma Trading Service Joint Stock Company with many years of experience has cooperated with large domestic and foreign companies such as Dien Quang, Led up ..., always committed to supporting businesses to deploy ioT technology, at the same time for equipment manufacturers, to ensure that improvements from Internet of Things technology can bring the most optimal benefits for businesses.